Booking a lesson with World English couldn't be more simple.
Select your local time zone from the drop down menu below - this will show you the available slots in your local time.
Click on "available lesson" or "trial lesson" to add it to your shopping basket - the system allows you to select multiple lessons.
Each slot is reserved for ten minutes until checkout.
Click on the "shopping basket" and press confirm if the contents are correct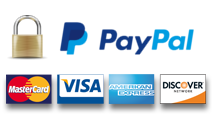 Once the payment process has been completed, the lessons are permanently secured. All payments are made through PayPal.
Trial lessons are an introductory offer for new clients and includes a 30 minute lesson, access to our online English levels test and a certificate of achievement.
All lessons include 60 minutes of live face-to-face interaction, individually designed lesson material and tailor made supplementary material to work on independently to further consolidate the lesson content.
Weekend and evening lessons are available upon request and are subject to an extra charge.
Start learning English right away by booking with our easy-to-use booking system. Simply choose your preferred lesson time from the calendar (remember to set your timezone), click and take your English to the next level.